How to sell your agency: all the
steps to get acquired
Whether you love running your agency or have fallen out of love with it, you might be thinking about taking on a new challenge. But knowing how to prepare your business for an exit is challenging and only a small number of agency owners actually manage it. There's a lot to consider when selling your agency. This course is everything you need to get started:
Gain clarity on exactly what you want from a sale
Create a sale-ready agency that is appealing to buyers
Identify and approach prospective buyers
Have successful conversations and negotiations with buyers
Progress your sale through to completion

My name is Jodie Cook and I started my marketing agency from my kitchen table in 2011.
By 2021, I had a solid team and was ready to exit for a life-changing sum of money.
But getting to that point wasn't an easy ride. Agency life can be challenging; you're juggling looking after a team and keeping clients happy while winning new ones.
Sometimes I felt like I was so busy with the day-to-day, I'd never have the time to get sale-ready.
I was ready to sell, but my business wasn't. This would be a problem.

I've been exactly where you are

...and I'm sharing what I learned so you can secure your sale

just £47 - saving 76%

for a limited time only

Here's exactly what's covered:

It took me less than a year from deciding to sell to signing on the dotted line.
If I had known all the information contained in this course, I could have done it even faster.
Here's the important thing:
Even if you're not sure when you'd like to sell your agency, implementing the guidance in this course will make your agency sale-ready, whenever the time is right.

When I sold my agency it changed my life.

After starting from scratch and running my marketing agency for ten years, I sold it in March 2021 and left two weeks later.
I learned so much from the process of preparing my agency for sale and meeting with twelve potential buyers. Knowing what to expect and laying the groundwork in advance meant achieving the perfect sale, for me, my team and clients.
I'm ready to pass this knowledge on, so you can achieve your dream sale too.

This is the course I wish I had taken before I started down the journey of selling.

In this course I cover:
✅ Creating a sale-ready agency
✅ Preparing an impressive information deck
✅ Finding and approaching buyers
✅ Seeking help from a broker (or going it alone)
✅ Having successful meetings with potential buyers
✅ Progressing your sale to receiving offers
✅ Negotiating and completing due diligence
I'll talk you through everything I learned during this process so you can set up your sale.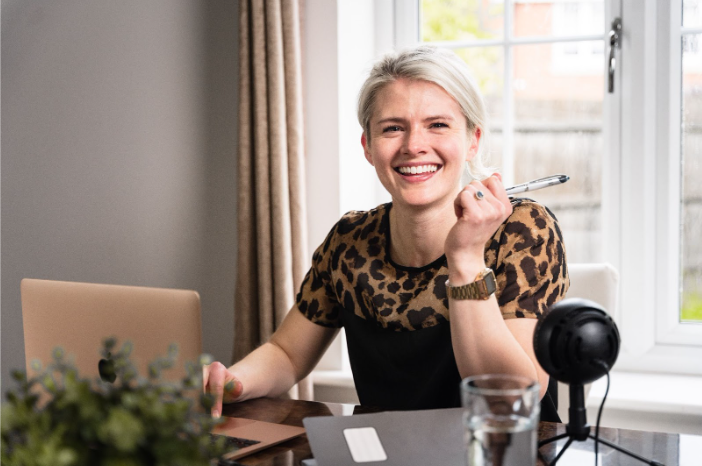 Make your sale inevitable
Selling your agency can mark a huge milestone in your career. It could create incredible freedom: financial, location and headspace. Knowing what to expect could mean you negotiate better and achieve a higher multiple and more attractive terms.
If you're intentional about selling your business, this course will help you make it happen.
I'm here to demystify the entire process for you - let's do this.

See you there!
- Jodie 😊

Join the agency owners getting huge value from this course:
Marco G.
⭐⭐⭐⭐⭐

Jodie has provided excellent tips and resources for selling an agency. The course provides me with confidence and clarity on structuring our business for sales, meeting potential acquirers, and getting through the sales.
As a young agency owner, this knowledge is essential for shortening the learning gap, and I'm pretty sure the ROI of this cannot even be put into numbers.
Thank you so much for putting together this vault of amazing information.
Andrew M.
⭐⭐⭐⭐⭐
Gives real, tangible examples of what it took to sell her agency. What sets this course apart can't be replicated: namely, Jodie is a disciplined collector of processes, data and SOPs that led to her business being acquired.
By setting out to sell the business years in advance of it actually happening, Jodie created a library of resources and advice that were documented in real time as Jodie set the business up for success. You couldn't do that retrospectively.
This information is invaluable and an excellent companion to the like of Built to Sell and Traction in the agency owners toolkit. An essential guide to selling your agency, and not to be missed for any serious agency owner.
Megan M.
⭐⭐⭐⭐⭐
I've heard Jodie speak on this topic in conferences and podcasts, and couldn't wait to dive into the details via her course. She doesn't disappoint! So many to-do's and so much motivation.
Stefan I.
⭐⭐⭐⭐⭐
I love this course. Very practical and methodical, a step by step approach - totally worth my time. Thank you!
Sam B.
⭐⭐⭐⭐⭐
Amazing course that takes you through the full process of selling your agency.
Mike L.
⭐⭐⭐⭐⭐
Great course! Jodie is great at simplifying and explaining step-by-step how to sell an agency.